---
Technical Specifications
Model:
G540-06500UL-03
Brand:
GALT ELECTRIC
Product Condition:
New
Warranty:
3 Years
HP Rating @ 120% OL:
500 HP
HP Rating @ 150% OL:
500 HP
Amp Rating @ 120% OL:
650 A
Amp Rating @ 150% OL:
600 A
Rated Voltage:
460 V
Output Voltage:
460 V
Output Amperage Rating:
650 A
Phase Rating:
3 Phase Input - 3 Phase Output
Constant Torque / Variable Torque:
Variable Torque/Constant Torque
Phase:
Three Phase
Enclosure Rating:
IP 20
Series:
G500
Ambient Tempurature Rating:
40 °C
Rated Amps:
650 A
Horsepower Rating:
500 HP
Height:
55.51 in
Width:
29.53 in
Depth:
14.96 in
Product Information
GALT ELECTRIC G500 Series
Galt Electric's mission is to make technology approachable. The G500 series VFD is the embodiment of this mission. With the most common capabilities that you'll need in an inverter and the important upgrades and capabilities, the G500 drive can handle any application, including pumps, fans, conveyors, crushers, and compressors.
The G500 inverter is compatible with many common communication protocols and has options like additional communication cards and external keypads. Available in 240V, 480V, and 575V and ranging in size from 1 to 800 horsepower, G500 adjustable speed drives are easy to install and use.
The Galt G500 series is the VFD that will help make your system to be reliable, usable, and efficient.
Standard Features
External detachable LED keypad used to change input, output, and other settings easily
High performance open or closed-loop sensorless vector control
Compatible with option cards and upgraded LCD keypad
Integrated PID controller
Capable of controlling asynchronous and synchronous permanent magnet motors
Latest firmware available with the -03 version of the G500 series
DC injection, dynamic, flux, and short-circuit braking compatible
Built-in C3 EMC filter to prevent electromagnetic interference
1:200 speed ration for motor driving performance
Accurate static and rotating parametric auto tuning of the motor
8 digital inputs, 2 open-collector outputs; 2 relay outputs, 2 form C relay outputs; 3 analog inputs, 2 analog outputs
QR code display for additional parameter information and fault troubleshooting
Option cards allow communication protocols including EtherNet/IP (DLR), BACnet/IP, PROFINET IO (MRP), IEC 61850, CC-Link IE Field Basic, SLMP, MELSEC MC, and AB CSP
---
Compare With Similar Items
---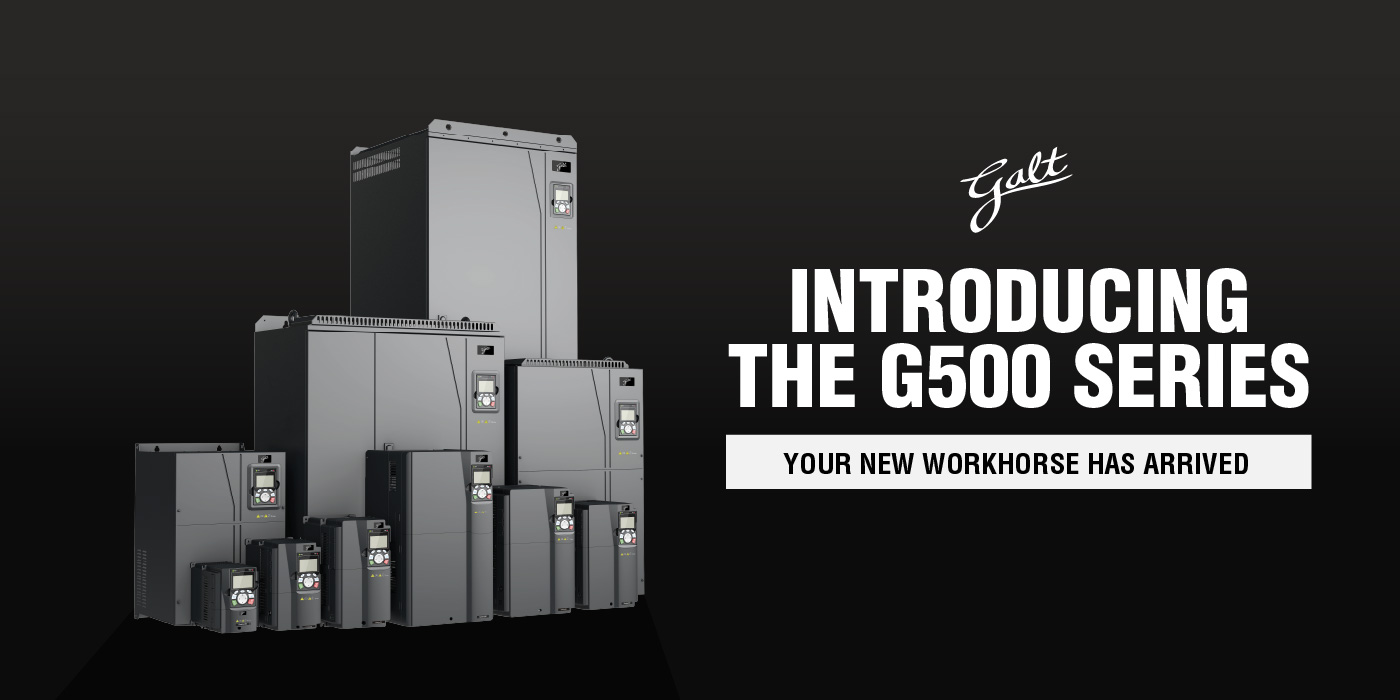 ---
Reviews