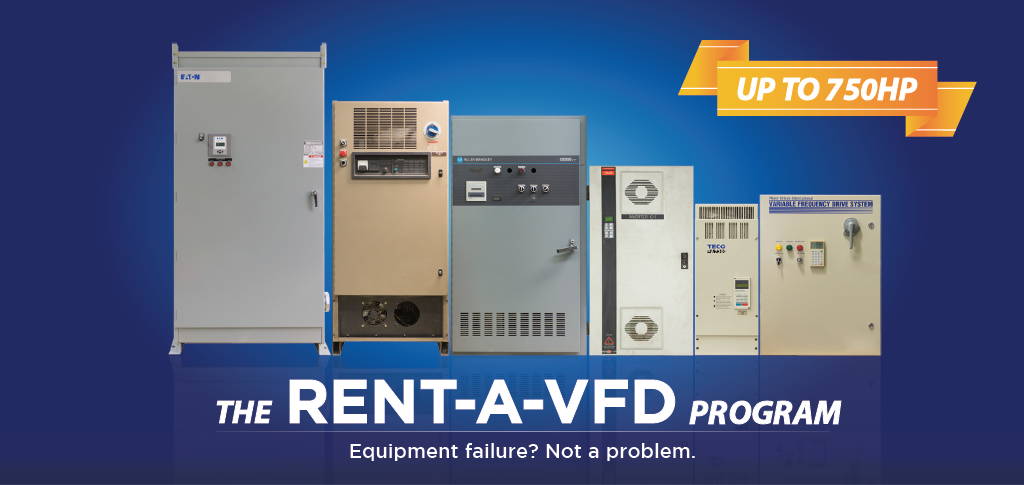 Our VFD rentals and VFD leases are the easy solution to finding motor control equipment in a hurry. Rent an enclosed VFD for a month or lease one for a year. Even better, eliminate the wait by renting a panel today while we build you the custom panel you need for tomorrow. Fill out the form below to begin the rental process.
The Rent-A-VFD Program offers:
Indoor and outdoor rated panels
A wide range of sizes available
Available start-up support (hourly rate may apply)
All rentals are subject to lease agreement with credit approval prior to rental period. VFDs.com has the right to refuse rental to customers where environmental conditions may be considered detrimental to VFD.