TM21-G Global Series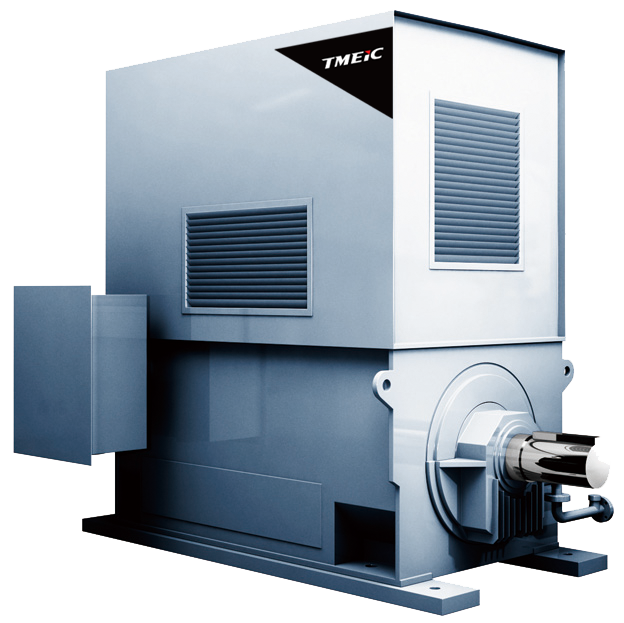 TMEIC (Toshiba Mitsubishi-Electric Industrial Systems Corporation) is known around the world for our reliable, high-quality industrial motors. With a legacy of motor manufacturing dating back to the 19th century, our range of products operate in a wide variety of demanding industrial applications as diverse as steel and aluminum rolling mills to power generation and water/wastewater plants.
We stock a selection of 2-pole motors suitable for VFD operation at our warehouse in Houston, Texas.
To learn more about TMEIC's products and solutions, call us at 540-283-2222, or visit us at www.tmeic.com/QuickShipMotors
Applications
Pumps
Compressors
Fans & Blowers
Power Utilities
Oil & Gas
Water Utilities
High Efficiency, Durability & Low Vibration Standard Features
Standard Features
Output Range: 1250HP – 1500HP
Speed: 3600RPM
Enclosure: Weather Protected Type II (WPII) – IP24
Voltage: 4160V / 3 Phase / 60HZ
Mounting: Horizontal
Bearings: Anti-Friction Bearings L10 life of 40,000 hrs
Class F Insulation / Class B Temperature Rise
Frame: 400-1120
Terminal Box: F1 Standard / F2 (optional)
Hazardous Location: Class 1 Div. 2, Group B/C/D
Rotor Construction: Copper Bar
Vacuum Pressure Impregnation (VPI)
Accessories: 100 Ohm Platinum Stator, Winding RTDs (2/phase), Bearing RTDs (1/Brg), Space Heater, Provisions for Vibration Sensors
Noise: Low Noise Design
Suitable for Variable Frequency Drive / NEMA MG-1 Part 31
Stiff Shaft Design (1st Critical above 4300RPM)
Paint: TMEIC Grade III Epoxy Resin & Polyurethane Enamel
Interior Surface Protection: Epoxy Resin & Topicalization
Stainless Steel Nameplate