Powering the unsung heroes of industry
If you're like many of our best clients, your organization probably doesn't get the credit it deserves. Many people may not know you're out there, running the infrastructural, manufacturing and industrial backbone of the country, but they sure would if you weren't.
You may be running a few three-phase electric motors or a few thousand. Either way, we help motor users get the most out of their machinery investments.
Dive into an extensive online inventory of variable frequency drives, electric motors and other electrical equipment to find the best fit for your system.
You can search for specific products or browse the best options on the market, complete with the information you need to make the right decision. Everything in our warehouse is ready to ship, even after hours. Find expert service and support for your unique or difficult challenges, or increase your own know-how through our extensive learning center.
Electrical engineering and application experts

For large-scale projects, we offer guidance and service on planning, installation and system integration so you can be certain your system is operating at its full potential from the get-go.
Our application experts have seen every mishap out there, and they don't want any of them to happen to you. We know the best solutions for your application and environment, how to integrate it with existing systems and much more.
On-call advice and service

For immediate problems, get solutions over the phone or email 24/7 from the best in the industry, including electrical engineers, certified VFD repair and service technicians.
If you need an extra hand within one of our service areas, give us a call and arrange for on-site service. Our technicians will respond immediately and be on site until the problem is fixed and your system is running better than ever.
Work with the best in the business to:
Find the absolute best equipment for system improvements/expansions

Prevent devastating downtime due to drive/motor failure

Compare features, price and reviews for the best brands in the industry

Reduce system inefficiencies and improve power quality

Work with experienced technical experts

Solve product integration and retrofitting issues involving multiple brands

Improve aging infrastructure and find new solutions to old problems

Ensure specs are complete yet economical

Stay current on best practices and emerging technologies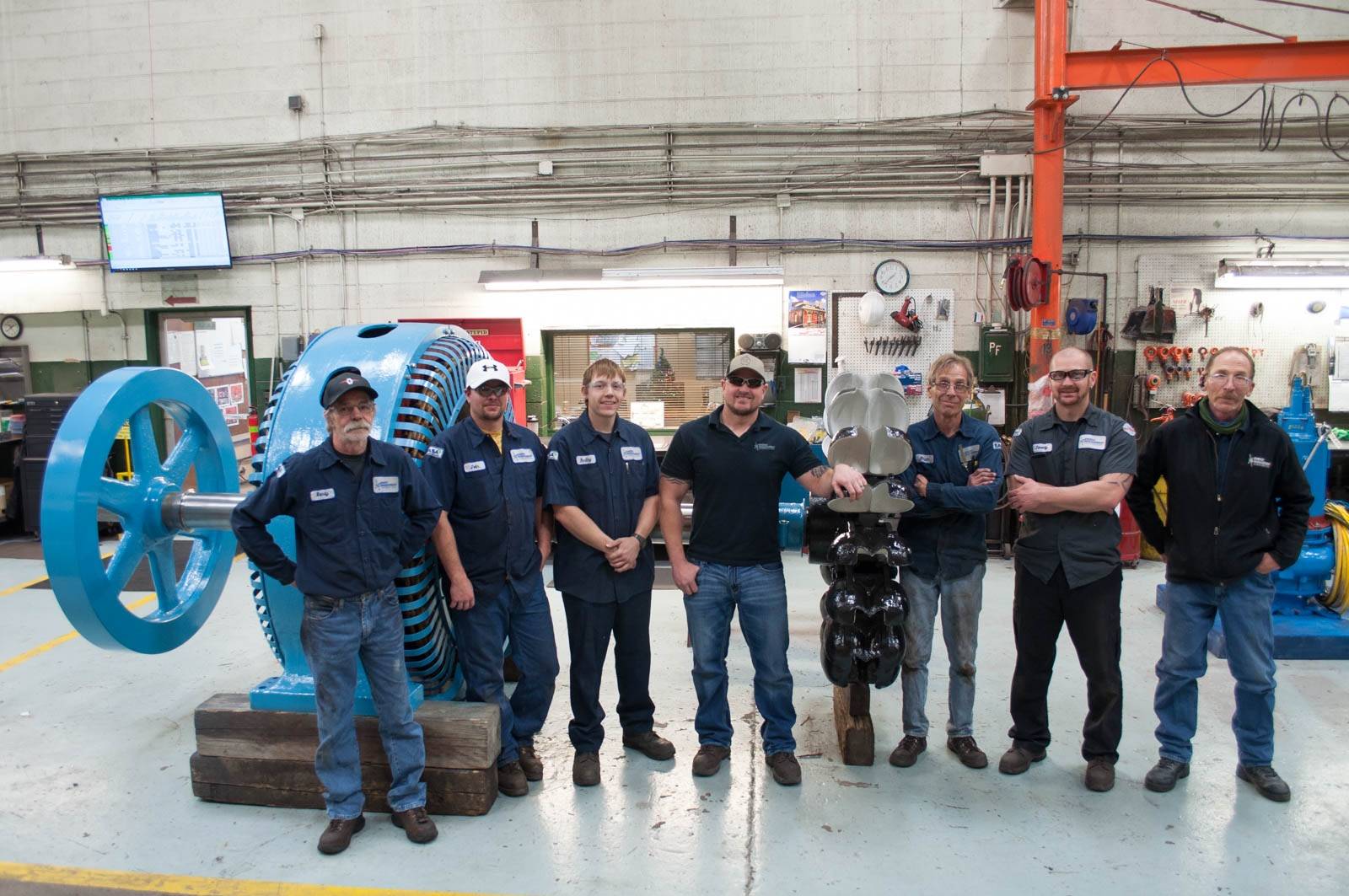 You'll see several benefits from working with us that you can't get anywhere else in the industry. You might not always find the cheapest options here, but you'll get the highest quality equipment fit for your system, delivered fast and backed by expert technical support and services.
Service and expertise make the difference

Accessible online inventory

Find the absolute best equipment for system improvements/expansions
All products shipped ASAP

It can be devastating for a business to be down because of a part. We are on it right away. Products in our inventory are typically shipped the same day, even if we have to arrange after hours or emergency deliveries for critical expedites.
Readily available technical support

Our expert engineers and technicians are on call 24/7 to help your team install and optimally operate new equipment so you can make the best use of your investment. We'll even help before the purchase to ensure you get everything you need and nothing you don't.
If you're located in an EMC service area, consider us your safety net, because we're there for you when it matters most. Crisis response from Energy Management Corporation experts is only a phone call or email away. Our team is the best in the industry and able to solve any problem you're facing.
Talk about peak-efficiency electricity
We're here for you when you're down and need assistance or planning a new project. Let's discuss the best equipment, services and maintenance practices to keep your system running at its best for the long run.