---
Technical Specifications
Model:
G240-00037EU-02
Brand:
GALT ELECTRIC
Product Condition:
New
Warranty:
3 Years
Horsepower Rating:
2 HP
HP Rating @ 150% OL:
2 HP
Rated Amps:
4.2 A
Amp Rating @ 150% OL:
4.2 A
Rated Voltage:
460 V
Output Voltage:
460 V
Output Amperage Rating:
3.7 A
Phase Rating:
3 Phase Input - 3 Phase Output
Constant Torque / Variable Torque:
Constant Torque
Phase:
Three Phase
Enclosure Rating:
IP 20
Series:
G200
Height:
7.28 in
Width:
3.15 in
Depth:
5.53 in
Product Information
GALT ELECTRIC G200 Series
Galt Electric's mission is to make technology approachable. The G200 series VFD is the drive that helps handle the everyday applications you encounter. With a simple interface, easy installation, and the capability to control the motors you need.
Galt AC drives are reliable out of the box and backed with a 3-year standard warranty. With online support videos and experts available by phone, email, and chat, you're supported with any question you have. The simple interface and available option card, keypad, and HMI upgrades give you options to make your interactions with the VFD as easy as possible.
The Galt G200 series is the VFD that will help make your system to be reliable, usable, and efficient.
Standard Features
Compact design with options for parallel installation
High performance open-loop sensorless vector control
Integrated PID controller
DC injection, dynamic, and flux braking compatible
Built-in C3 EMC filter to prevent electromagnetic interference
QR code display for additional parameter information and fault troubleshooting
Options for 240V single to three phase conversion
Options for 120V single to 240V three phase conversion
---
Compare With Similar Items
---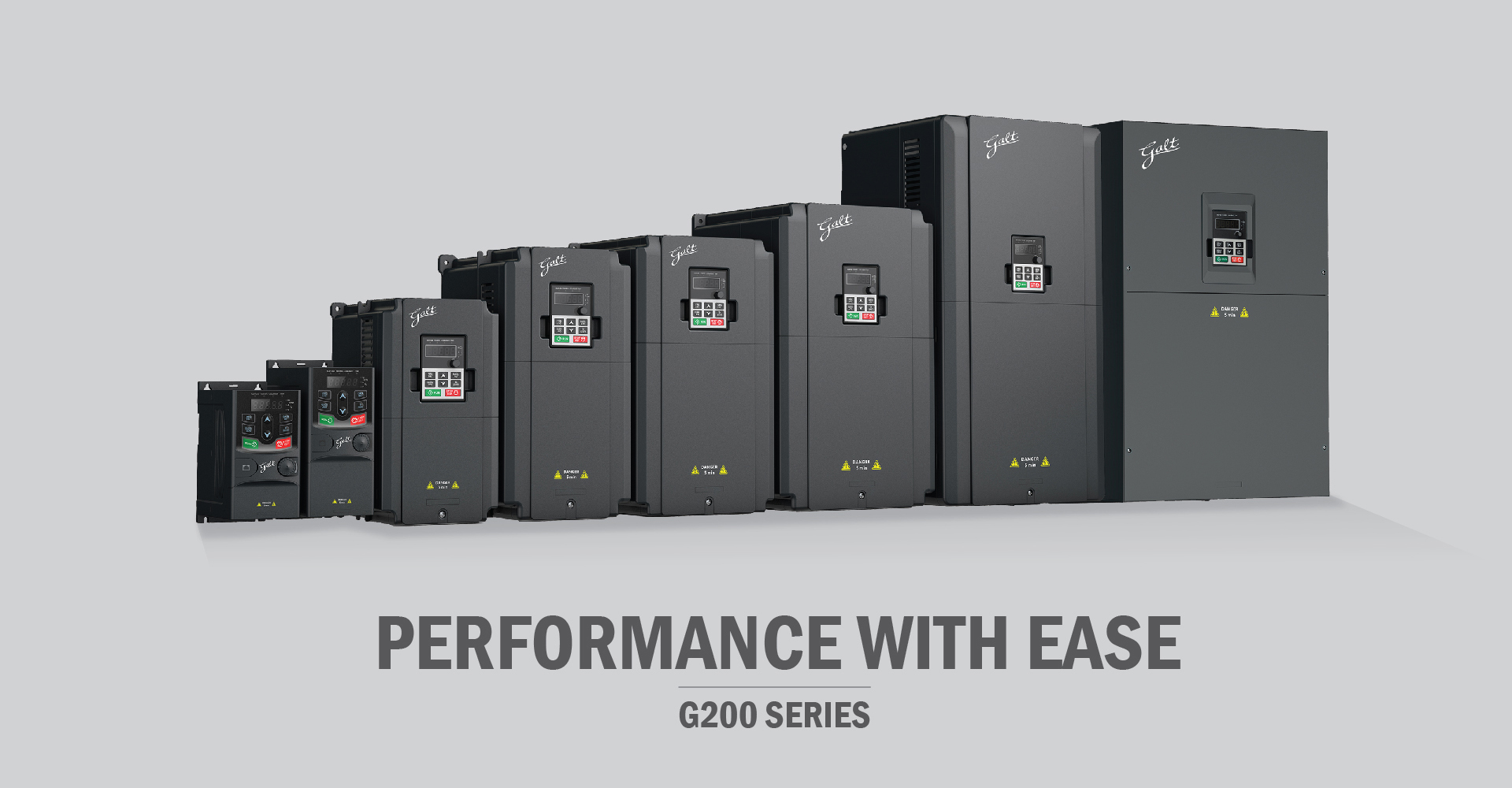 Galt Electric G200 Series Inverter
The G200 series is a industrial duty inverter that can be used for a wide range of applications. The G200's air duct design, hardware configuration, and software capabilities all greatly improve the adaptability along with the user friendliness. Additionally, the G200 series uses vectorized V/F control technology to deliver excellent performance with little-to-no maintenance.
Air-cooling technology implemented
Compact design with the option of parallel installation
External keypad used to change input/output settings easily
QR Code Display for Additional Parameter Information and Fault Troubleshooting
DC injection, dynamic, and flux braking
Modbus Communication protocol standard (Standard 485 communication interface)
Integrated PID controller
Open-loop sensor-less vector
Real-time accumulative power consumption display
Built-in standard keypad
---
Videos
Reviews